The perfect position for your Outdoor Kitchen.
A poor location decision can lead to a lifetime of frustration and regret. Many homeowners get so excited about their new BBQ and Outdoor Kitchen space that they forget to spend a bit of time considering the best location.
Proximity to the House
Do you want to be walking a long way with trays of food and drinks? Probably not. The closer your outdoor kitchen is to your backyard entrance, the better. While you may have some fabulous spot further from the house that looks great, the reality is that you'll get tired of walking back and forth and cursing yourself forever and a day. So make it easy on yourself and choose a spot close to your back door.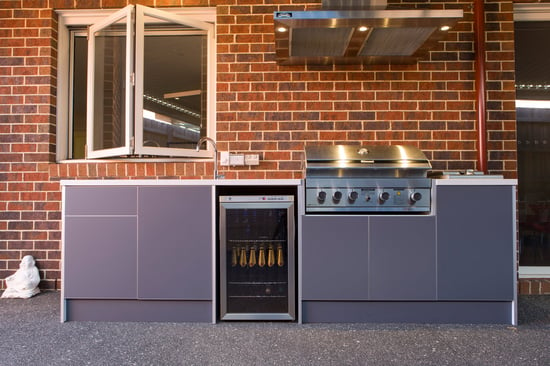 View
Like any room in the house, a great view is a bonus, which applies to your outdoor kitchen. A perfectly positioned outdoor kitchen will give both the cook and the guests a picture of your (hopefully attractive) backyard. You do not want your guests seated looking at a fence or brick wall. No, thank you! If you need to compromise, then the guests should always get priority over the cook when it comes to the view on offer. An option to consider is maybe some decorative screening to block out the ugly fence next door or the garden shed. A range of patterns and materials suits all styles and designs.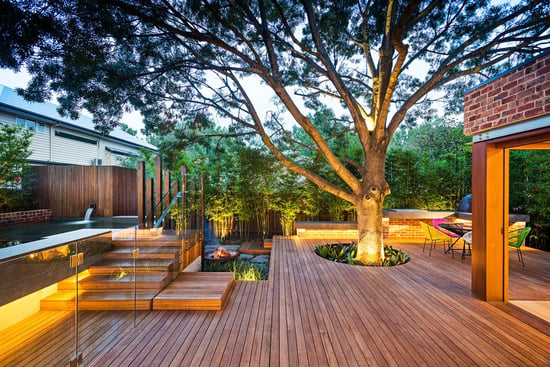 Power & Gas
This is an obvious one but worth stating all the same. You'll need gas and electricity for your outdoor kitchen, so you must choose a location where these are accessible. If these services are not currently situated in your preferred place, it will cost extra to get them there. Once again, early consultation means that options may be available and can be considered depending on your overall budget.
Wind
When you're cooking up a storm, you're sure to create a bit of smoke. Where do we want that to go? Ideally, away from the guests and away from the house. An alfresco rangehood may be required for fully protected areas with no cross-flow ventilation. A good quality Alfresco rangehood can be a significant investment. If it's not needed immediately, it could be something you consider down the track if smoke and grease from your cook ups become a problem.
Shade
Some shade will go a long way to making your outdoor kitchen much more comfortable and enjoyable to entertain in. A perfectly placed tree (an established one ideally) makes a beautiful and natural form of shade but beware of birds if it's a popular hangout spot. Alternatively, a pergola or umbrella can also be a perfect source of shade all year round. The materials used by LimeTree Alfresco will work in an uncovered application as they are completely waterproof and UV stable; however, for the comfort of the chef and guests, some cover is a reasonable consideration.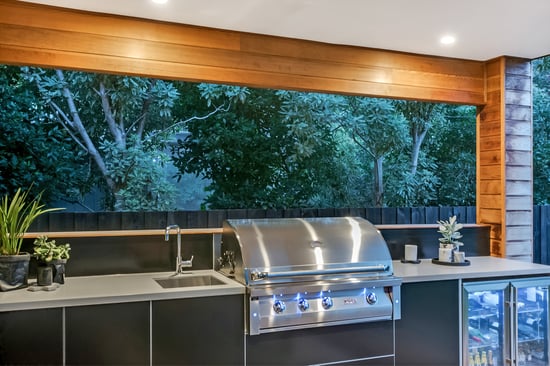 ____
Now that you've picked your ultimate location, you can get down to business sorting out the rest of your outdoor kitchen! For more great ideas, download our design checklist.