Trendy colours for your next Outdoor Kitchen Cabinet.
Deciding which colour to choose for your outdoor kitchen cabinets can be tough! There's a lot to choose from. What's going to look great? What isn't going to date? What will the whole family love?
Choosing your cabinet colours can be tricky, from classic white to contemporary shades of grey and loads in between. We've studied the sales data and listed below the Top 8 Colours our customers have chosen this year. Which one is your favourite?
MATTE FINISH
If you love a matte finish to your cabinets, our ACP Matte range will have something you'll love. With 13 colours in stock ranging from pure white to jet black, the top 2 client favourites from the content are Steel Grey and Black. Each colour available will add a unique look to any kitchen and are timeless and perfect for outdoor spaces.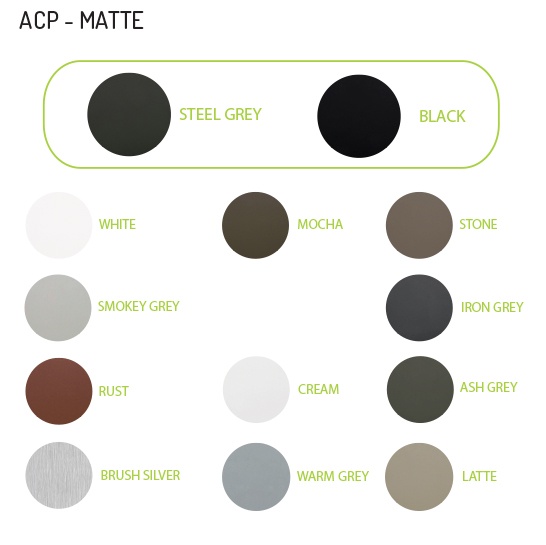 METALLIC FINISH
If you love the look of a metallic finish, then our ACP Metallic range is for you. With six striking colours, any colour you choose will undoubtedly help your kitchen stand out and add an unmissable 'wow' factor. The top colour choice for 2018 is the Charcoal. While all of them look fantastic, Charcoal is preferred for its striking depth of colour!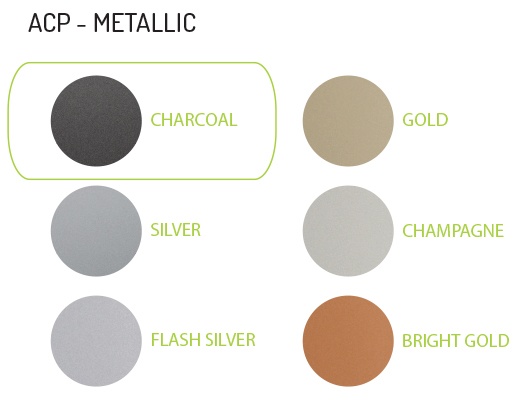 PEARL FINISH
The ACP Pearl range offers four classic shades that blend perfectly with nature to make any outdoor kitchen look amazing! Our favourite in this range is Blue Grey, but any choice from this range will impress. The Pearl Finish, like the metallics, give the cabinets a depth to the colour that creates something a bit different.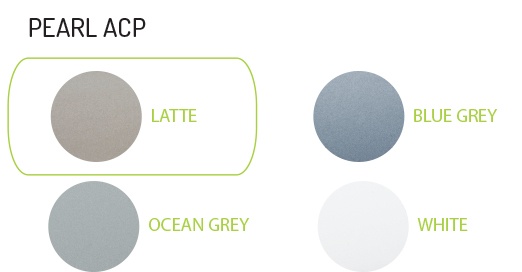 TIMBER FINISH
The warm look of timber never seems to get old, and with our ACP timber range, you'll be spoilt for choice. Finally, a realistic timber finish in a durable, hard-wearing material. With six unique looks, you'll find one that will suit your outdoor kitchen design. Clients' top 2 preferred colours this year have been Vintage Allspice and Sydney Spotted Gum for their warm, inviting finish.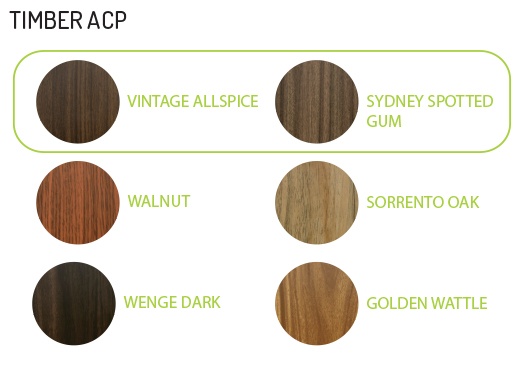 PERSPEX FINISH
Lastly, we have a range of Perspex cabinet colours, with the top performers being Mineral Grey and Midnight Black. This affordable range of cabinets is durable, long-lasting, and a popular choice for many of our clients. Whichever colour you choose, you can't go wrong!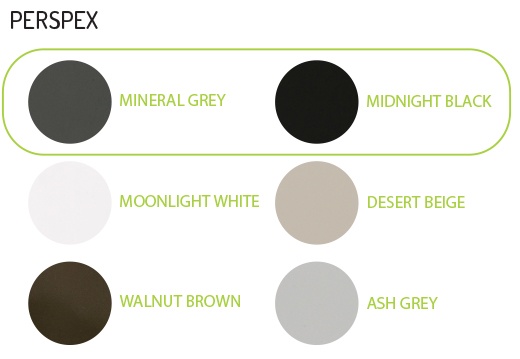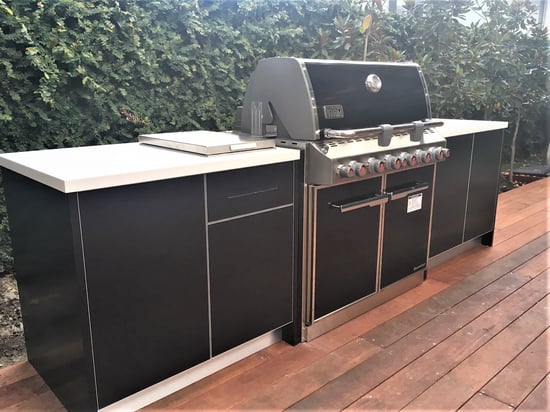 ____
Download our design guide checklist today and start planning your dream outdoor kitchen!