What's Summer without a great Aussie BBQ!
This beautiful time of year just begs for outdoor entertaining and the backyard barbie is usually front & centre. But what BBQ should you choose for your Outdoor Kitchen?
You've planned your outdoor kitchen and spent hours deciding on layout, cabinet colours and benchtops. But what about the BBQ? It's definitely one of the most important choices you'll make so you want to make sure you get it right. We supply BBQs with all of our outdoor kitchens and have showcased some of our favourite picks below for their aesthetic appeal, performance & durability.
UP TO $1000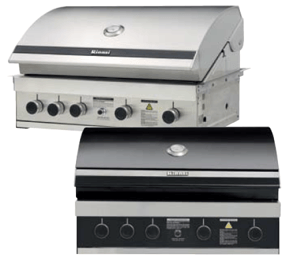 If you're looking for great value for money and keen to keep the budget under $1000 then you can't go past the Rinnai GT 4 Burner Gas BBQ with a backburner. Available in silver or black this baby will see you grilling like a pro in no time! With 4 main cooking burners, porcelain-coated cast-iron grill plates & hot plate, a temperature gauge and easy electronic ignition this is a sure-fire winner at the lower end of the price scale.
BETWEEN $1000 & $2000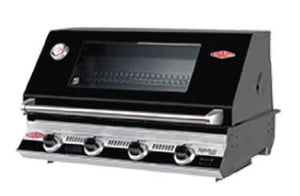 If your budget stretches a little further there's a great selection of BBQ's we'd recommend in this median price range. Let's start with the Signature 3000E 4 Burner BBQ with Window Hood. This little gem looks reallyslick and has an integrated convection roasting hood for perfect cooking! Its durable, rust resistant cast iron cooktop means it'll last the distance. It's also available in a 5 burner if you want to go a little bigger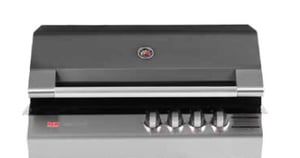 Ziegler & Brown have a compact 4 burner BBQ with a powerful side burner, inverted V-shaped cast iron grills, cast iron hotplate and a matt vitreous enamel to prevent rust, resist the elements and abrasion from scourers, brushes and stones. This little baby is looking good for a long time to come!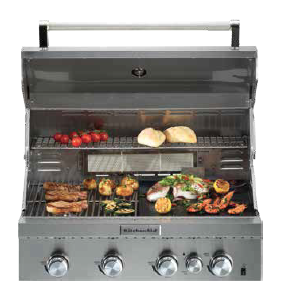 The Kitchenaid 4 Burner Built-In Grill has a great commercial look with its fully welded stainless steel hood and premium stainless steel burners & cooking grate. It has a ceramic infrared rotisserie burner, enamel cast iron hot plate, even-heat technology and continuous electronic ignition. Available in a 6 burner as well this one is sure to impress even the fussiest BBQ guest!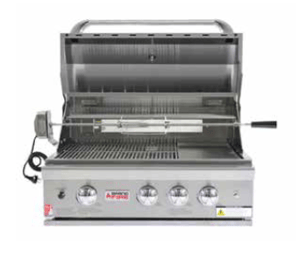 The last one in this price range is the Grandfire Built-In Classic Series 32" BBQ Head. With a self-ignition valve system, stainless steel hotplate & grill and flashfire high-temp sear zone there isn't a steak in sight that won't come up a treat! This great looking BBQ has 2 built-in halogen lights which makes night time cooking a breeze as well as zinc cast chromed knobs and a water proof metal switch all aiding in the great longevity of this appliance.
BETWEEN $2000 & $3000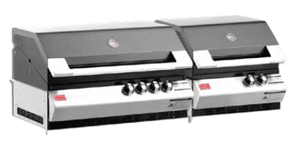 Stepping up into the next price range and the quality and features available start to get that little bit better. First on our recommendations list is the Ziegler & Brown Built-In Turbo Classic 6 Burner BBQ. This is a bigBBQ that is perfect for large outdoor kitchens. It has all the great features of the 4 burner model but in the larger 6 burner option.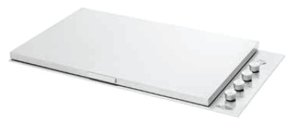 The Signature Proline 6 Burner Built-In BBQ with lid is more compact for those people who want something more discrete. With commercial grade stainless steel on all external surfaces and 6 stainless steel burners this BBQ may look pretty simple but it can certainly do the job!
BETWEEN $3000 & $4000
For those with a larger budget and plenty of space we'd recommend the Signature 4 Burner Stainless Steel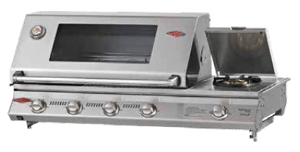 Built-In BBQ with Window Hood. This impressive looking BBQ has a powerful side burner, integrated quartz start ignition and an integrated convection roasting hood. The durable rust resistant stainless steel cooktop is corrosive resistant, hygienic and easy to maintain and a vaporizer grid reflector system with anti-flare technology for faster cooking and superior fuel economy.
$3000+
Lastly for those people who really want to lash out on their BBQ we'd recommend the Ziegler & Brown Built-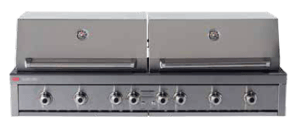 In Grand Turbo 6 Burner BBQ. It's big, it's impressive and it's going to complement any outdoor kitchen that can accommodate it. Its design is fully stainless steel with radiant quartz burners to transfer heat to your food much quicker than traditional convection gas flame systems. It is rust resistant and will withstand abrasion from scourers, brushes and stones. The powerful side burner can be used with pots and pans to extend your culinary repertoire! All in all an amazing BBQ to add to your outdoor kitchen. In addition to these we also have other BBQ's so please get in touch and we can send you our complete BBQ guide.
____
Interested in an outdoor kitchen? Then get in touch with us today.