The hottest show on television right now, Married At First Sight, has taken over the conversation here in the office!
To celebrate the end of the Season we've matched the last 5 couples up with an outdoor kitchen that we feel best suits their unique personalities. Whether you're a Sarah & Telv fan, a Tracey & Dean disapprover or a Troy & Ash admirer, you've no doubt grown to love the show like we have. Here's our take on the outdoor kitchen that would suit the final 5 couples.
Charlene & Patrick
It's fairly obvious that Charlene & Patrick are heavily in the friend's zone. While Patrick is keen for more, Charlene just isn't going there with the lovable gentle giant. We love Pat though for his strong morals, emotional intelligence and 'good guy' vibe that he portrays. We think the perfect outdoor kitchen for these 2 is one of our latest installs pictured here. With plenty of room to spread out, this is the perfect choice for family-focused Pat & Charlene. Everyone can get together and have a great time without being right in each other's space. The handy bi-fold windows inside also mean that Charlene won't miss any of her mother-in-law's scathing comments no matter where she is! It's a win-win for everyone.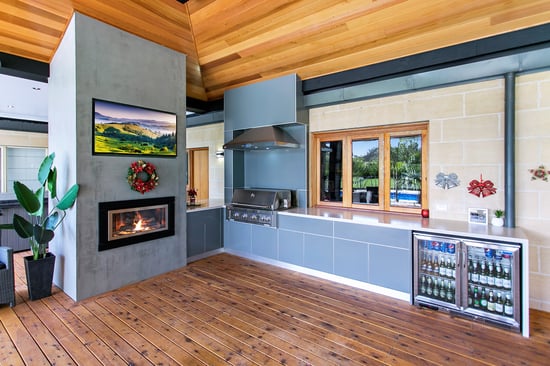 John & Mel

The gorgeous Mel lives right here on the Mornington Peninsula so she's definitely one of our favourites. Getting John to leave Altona to join her however is going to be a challenge but we think this outdoor kitchen will help seal the deal for sure! This will look absolutely beautiful at Mel's house (hopefully she has some water views) and with a fridge stocked full of beer we reckon John won't be able to resist coming down to this piece of paradise. There's also plenty of room for the extended family to join them including Mel's gorgeous new granddaughter!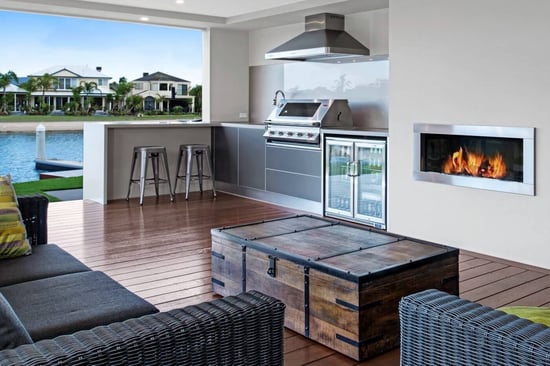 Troy & Ash

Who doesn't love the firey and unpredictable Team Trashley! From bickering brother & sister vibe to a loving couple, Troy has finally won Ash's heart and given her the elusive butterflies she has so been craving. We're hoping these two can continue the romance and finish the show on a high. We love this outdoor kitchen for these two. It's contemporary and looks great which will suit the young couple but most importantly it has a pool! This has 2 key benefits. Firstly, it'll be the perfect place for Ash to push Troy when he starts 'pushing her buttons.' Secondly, it'll be the perfect place for Ash to cool off when her buttons are pushed. Another win-win outdoor kitchen!
Sarah & Telv

We love Sarah & Telv for the total loved-up, gorgeous vibe that they've had right from the start. Unfortunately in recent episodes, we have seen some cracks start to appear, with Sarah showing little compromise when it comes to time apart from Telv. For this reason, we've chosen the below outdoor kitchen for these two. It's on the very small side, meaning lots of close cuddle time for the two of them and limited opportunity for Telv to get any 'space'. It also comes with a bottle of Moet, which will absolutely suit Sarah's glamorous lifestyle. Space or no space we love this couple and hope they make it last long past the experiment's conclusion!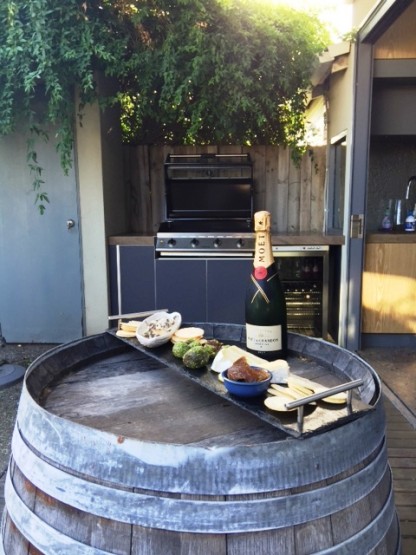 Tracey & Dean

The most controversial of the couples, Tracey & Dean have certainly provided us with loads of entertainment and gossip around the water cooler! Portrayed as the 'bad boy' of the show, Dean has continued to shock us with his ridiculous statements, blatant lies and absolute disrespect for the beautiful Tracey. Tracey has continued to astound us with her forgiveness, generosity and most recently her 'spite' comment…didn't see that one coming!! We've chosen the below kitchen for these two because of it's clean, industrial look and large seating area for all the 'grilling' that Dean will no doubt face from Tracey's family in the future! While they appear to be stronger than ever at the moment, time will tell if these two make it past the end of the experiment. Stay tuned for the show's exciting conclusion!!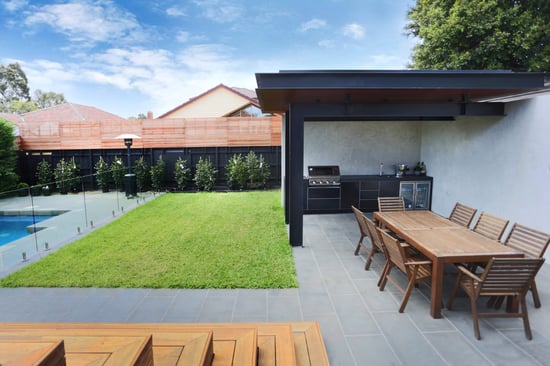 What style of outdoor kitchen suits you and your partner?
For more great ideas or to get a quote please visit our website – www.limetreealfresco.com.au
If you miss the last few episodes of Married At First Sight you can watch them later at https://www.9now.com.au/married-at-first-sight/season-5