How to improve your outdoor living area.
The backyard is a jungle. You've barely stepped foot out there for three months. But never fear. Entertaining outdoor space is easier to create than you think.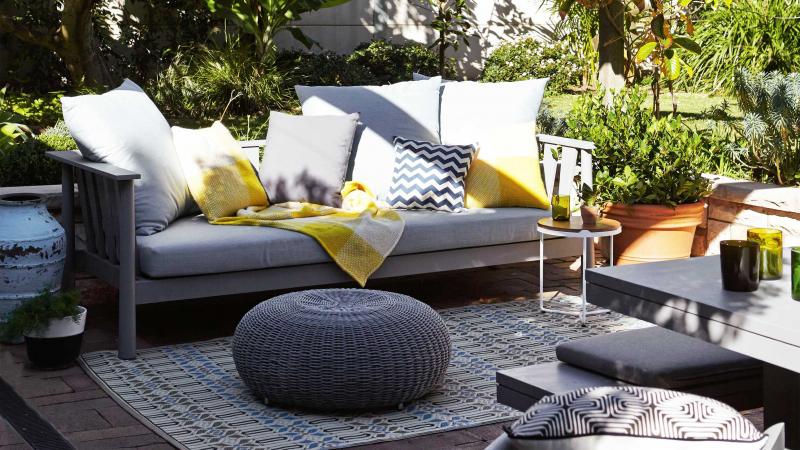 Who doesn't enjoy a get together on a beautiful Spring day! Great food, a few beers in the backyard, it's the Aussie way of life. If your backyard lacks a little love, however, you may feel like it is the last place on earth you want to invite people into. Well, don't stress. Just follow our five easy steps, and you'll have an entertaining outdoor space to be proud of before the weekend.
STEP 1 - Clean up your backyard
Get that jungle under control! We're talking lawn mowers, whipper snippers and weeders. Whatever it takes to tame the beast. If your lawn has gone wild, you'll need to slash it first, mow it, and possibly mow it again. Depending on personal preference, you can go super short or leave it a little longer for a lush look.
It should be a nice green post, Winter! It will start to grow faster in Spring, so going a little shorter wouldn't hurt and saves you from doing it quite as often. Also, get those shears out and prune any bushes and trees that have gone a little crazy. Keep the limbs above head height if they intrude into your entertaining area.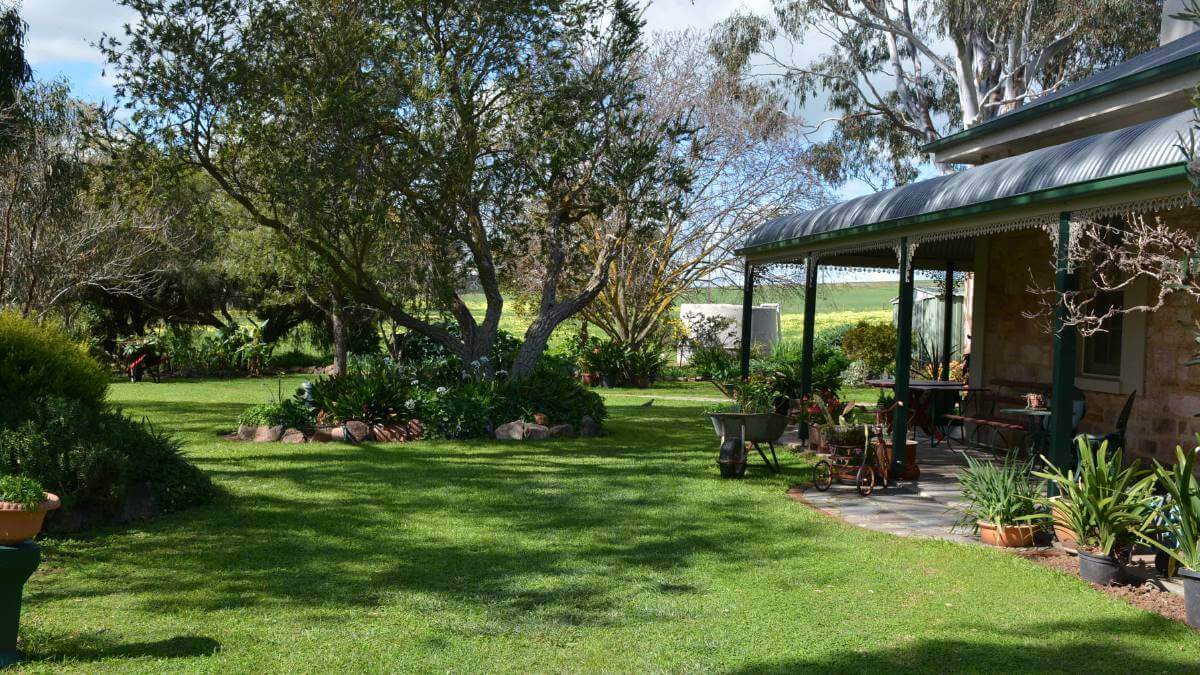 STEP 2 - Clean a little more
Clean…and then clean some more! It's an obvious second step but can be done a little half-heartedly. We're talking grimy windows, gutters full of leaves, dirty decking, the pool if you have one, clean out the fire pit, tidying up the compost area, scrubbing the rubbish bins, moving any pet beds/kennels/toys into a dedicated space and wipe them all down.
You want the area to look neat, tidy and inviting. Leave no stone unturned….as they say.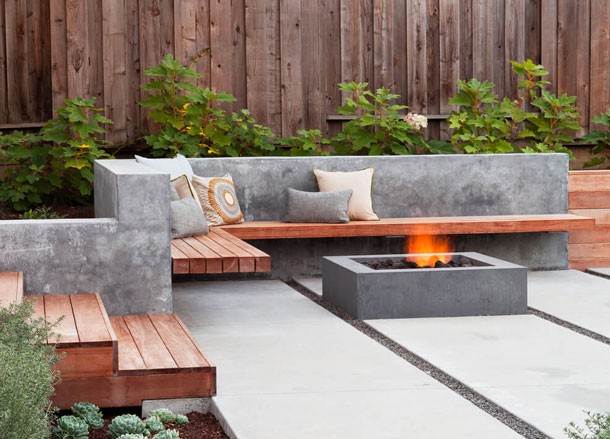 STEP 3- Choose your seating
Time to think about comfort and where you want your guests to sit. Do you have a decked area for seating? Are you thinking of something more casual on the grass? Maybe you have a balcony with a fantastic view? Whatever you are lucky enough to enjoy, you need somewhere for your guests to sit and something to eat (generally.)
Seating options are pretty varied, including everything from outdoor lounge suites to bar stools, bean bags on the lawn, day beds, hammocks….we could go on! Also, the entertaining you'll be doing? Are you more formal, or do you like simple things?
What about the food you'll be serving. Is it finger food that doesn't require a table, or do you want your guests seated and served on plates? Choosing the right seating/dining option is vital for creating your entertaining outdoor area, so give plenty of thought. Outdoor furniture can be expensive but also doesn't have to be. You can check for great second-hand options online and pick up a bargain.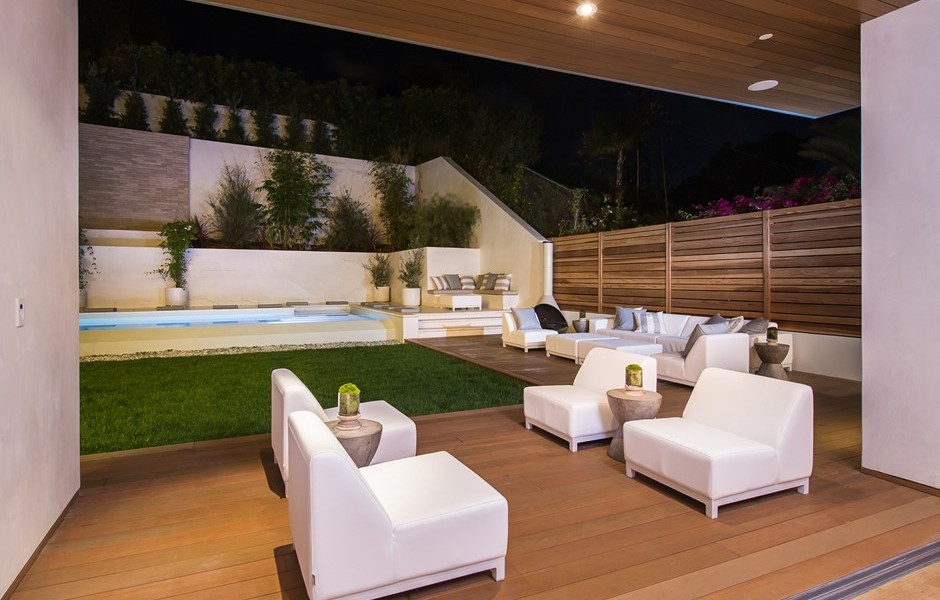 STEP 4- Style it up
Now to create the perfect ambience for your entertaining outdoor area. This is a crucial step as you want the space to be welcoming and alluring. You want it to draw people in and encourage them to stay. And what creates a great atmosphere? Well, music and lighting…of course. Forget the harsh fluoro lights, blinding spotlights or annoying sensor lights.
Think gorgeous twinkling fairy lights, candlelight's soft glow, and the warm appeal of lanterns hanging in trees. A fire pit also creates a beautiful (& warm) centrepiece that generates plenty of light and conversation. Add some music, be it chilled or more upbeat, and you've created a space that people will want to stay in and come back to.
STEP 5- Build a BBQ
What's an entertaining outdoor area without food and drinks? Well, it's just an outdoor area. The food and drink part is the central bit of entertaining and the last crucial step in making your backyard. Investing in a great bbq is highly recommended and something you will get enormous use for.
These days, BBQs can do almost everything, and you can cook some fantastic dishes on them. When it comes to drinks, a small bar fridge would be ideal but failing that, a good quality (large) esky is an excellent second choice. If you're ready to take your food prep to greater heights, then an outdoor kitchen could be just the thing. Starting from as low as $3000, a basic outdoor kitchen will make food prep a breeze and create a space that will envy all your friends.
____
If you think you're ready to revamp your backyard- get in touch with us today.